Volunteer to Earn a Free Race Entry!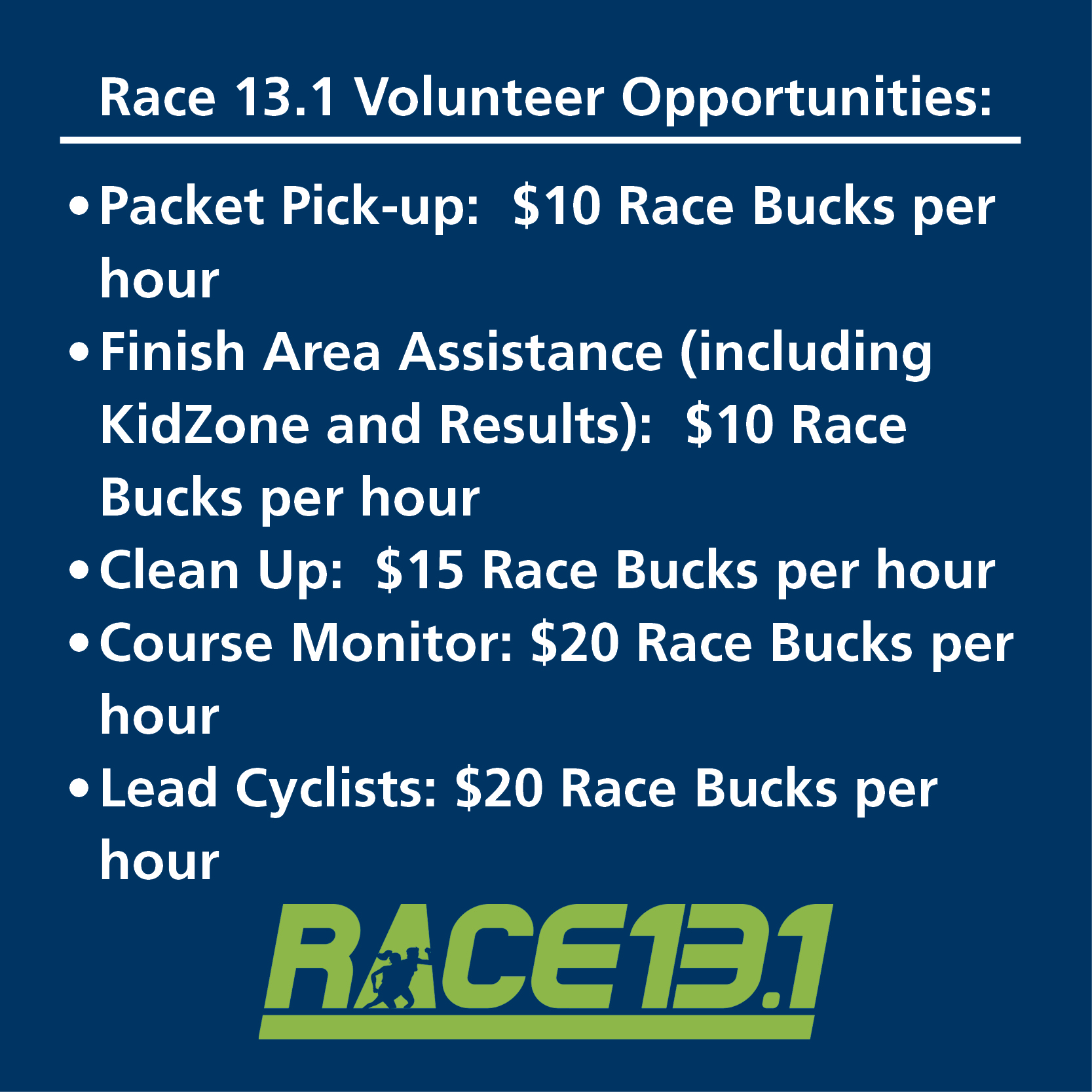 We have the best volunteers! Our runners agree, giving our volunteers incredibly high satisfaction ratings on all of our post-races surveys.
Because we appreciate our volunteers so much, we reward them with "Race Bucks." One "Race Buck" equals $1, but "Race Bucks" can only be used for Race 13.1 products or events. Race Bucks are applied to each volunteer's Race 13.1. account within seven days of the event. Click here to view more details on Race Bucks. Sign up to volunteer now for one of these Race 13.1 events!
Rewarding volunteers with credit towards a future race means we attract volunteers who are runners, and runners make great volunteers because they appreciate the importance of a safe, encouraging and fun atmosphere at races. Whether they are distributing water, directing runners along the course, or handing out medals, our volunteers do their best to make the race experience exceptional for all of our runners.