Raleigh - Spring
Half Marathon, 10K, 5K Run
Register
Event Overview
Athlete Guide
Event Deals
Sponsors
Charity
Volunteer
---
The eighth annual Race 13.1 Raleigh - Spring will be held Saturday, June 1, 2019 and will feature a course along the Crabtree Creek Greenway. The half marathon, 10k and 5k event will again start in midtown Raleigh's premier shopping and dining destination, North Hills, before entering the fast, shaded Crabtree Creek Greenway for an out-and-back portion that finishes back in North Hills, where returning runners will be be given the chance to conquer Lassiter Hill.
Raleigh has received numerous accolades in the recent years, including being named "America's Best City" by Businessweek.com and one of "America's Coolest Towns" by GQ. Take in a Carolina Hurricanes game, visit the North Carolina Museum of Art, and enjoy a variety of amenities at North Hills, located in the heart of midtown Raleigh. North Hills is home to hotels, premier dining establishments, high-end boutiques, department stores, cafes, spas, and bars. Amenities and plenty of parking are conveniently located next to the start and finish line.

Course Highlights:
Plenty of aid stations and on-course entertainment!

Easily accessible parking near the start/finish area!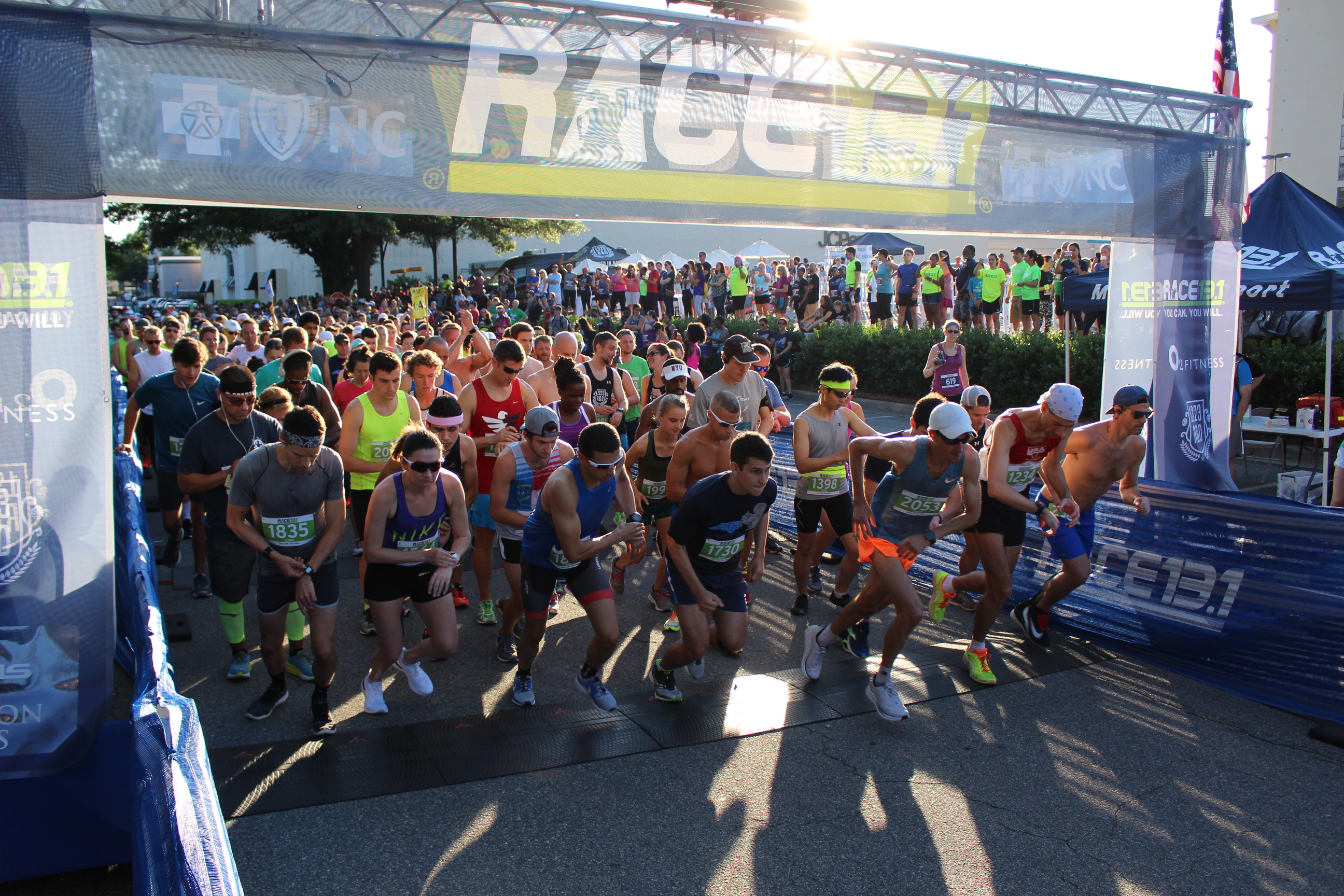 | | |
| --- | --- |
| Date: | Saturday - Jun 01, 2019 |
| Time: | 7:15 am |
| Address: | 4217 Six Forks Rd #100, Raleigh, NC 27609 |
| Distances: | Half Marathon, 10K, 5K |
Where can I register?
Click on the 'register' tab above!

What day is the race, and when does it start?
The race is on Saturday, June 1, 2019. The official start time for the half marathon will be 7:15 am. **Please note, the 10k will now start with the 5k at 7:30 am.

How many participants are allowed in each event?
Half Marathon: 1,500
10k: 750
5k: 750

Will participants receive any merchandise?
Each racer will receive a tech t-shirt! We will offer both men's and women's size shirts. All participants will also receive access to numerous Event Deals. A link to view and claim the Event Deals will be emailed out prior to the race and can be found on the race page. If you choose to register at packet pick-up on race day, we cannot guarantee a race t-shirt. They will be available to race day registrants on a first come, first serve basis while quantities last.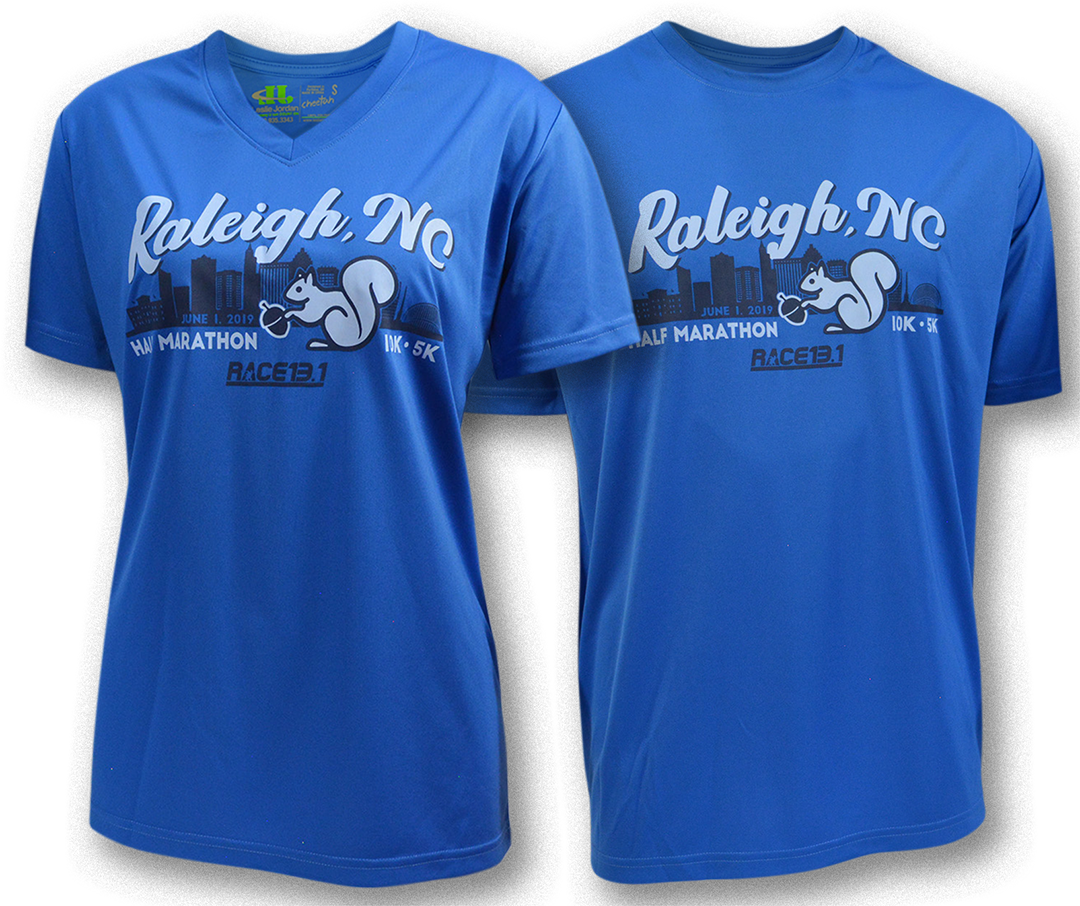 Will there be medals for participants?
Half marathon finishers will receive a 3.5" finisher medal!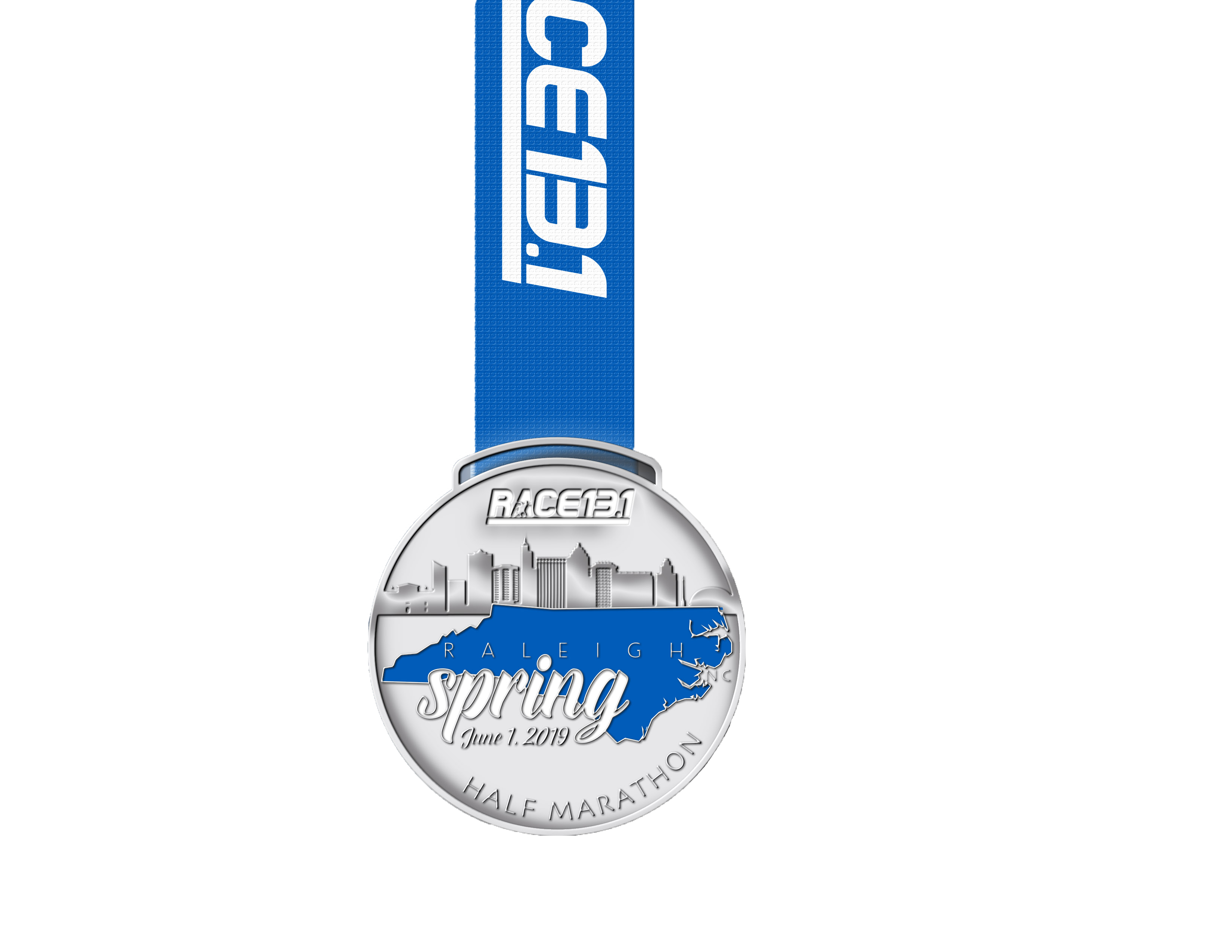 Weather/Cancellation Policy
We will do all we can to ensure each of our races are produced as planned, but runner safety is always our top priority. If we have to cancel a race because of weather or circumstances outside our control, refunds will not be issued.


Will there be professional photographers and photos for purchase?
Yes, professional photographers will be on site for the race and will provide photos for purchase. Please allow 7-10 business days for the photos to be processed.

Is this race a USATF Certified Course?
Yes, USATF certification numbers are:
Race 13.1 - NC18104NW
10k - NC13051DF
5k - NC12064PH

Is there a time limit?
Yes. All participants must complete their race distance by 10:45am.

Can I be a pacer?
Yes, to sign up to be a pacer use the link, here. After filling out the application someone should be in contact with you as soon as possible! The pace groups offered are below:
1:45, 2:00, 2:15, 2:30, 2:45, 3:00, 3:30, Sweeper
Will there be awards?
Awards will be given to male and female overall and age group winners based on chip time. Awards for the 5k and 10k will be given at 9:15am, and half marathon awards will be presented at 10:30am. Winners must be present to receive their prize; awards will not be mailed out.

Age groups are as follows: 19 & under; 20-24; 25-29; 30-34; 35-39; 40-44; 45-49; 50-54; 55-59; 60-64; 65-69; 70-up.

Awards will be given to male and female overall based on gun time and age group winners based on chip time
Do elite athletes get free race entries?
An elite athlete may receive one comp entry if he or she meets the standards listed below:
Time standards: 1:14:00 for males and 1:28:00 for females.

Time standards must be met in the 12 months preceding the race date.

Runners must have proof of their time. Email info@race131.com for details.

Race 13.1 reserves the right to adjust time standards at any time.

All elite athlete requests must be submitted at least 10 days prior to race day to info@race131.com.

When is packet pick-up?
Friday, May 31: 2pm-8pm at Omega Sports (4120 Main at North Hills St, #145, Raleigh, NC 27609)
Please note: This is the recommended day to pick up your packet in order to provide enough time to prepare on race morning.
Saturday, June 1 (Race Day): 5:15am-6:15am near the start/finish area (4100 Lassiter Mill Rd, Raleigh, NC 27609)

Can I pick-up someone else's packet?
If you have a picture of their photo ID, yes you can. A picture on your phone works as well!

How do I become a volunteer?
We need volunteers to make this event happen! All volunteers will be given a t-shirt! Please click the volunteer tab above for more information.

Will there be live tracking for my athlete?
No, we will not offer live tracking.

Where can I find the results?
Results will be posted in real time on our website here! We will also send you a text message during the race with a link to view the results after you finish.

Can I get a refund?
Refunds will not be issued for any reason. You may change your race distance, and you may transfer to another race up until 72 hours prior to Race Day. Please note: If you do not change your race distance either online or in person with a Race 13.1 staff member prior to the race start, you will be disqualified from the event.

What food and drinks will be on the course?
The course will have plenty of aid stations. Water and sports drink will be served at the aid stations.

Will there be bathrooms on the course?
We will have Port-A-Johns at each aid station on the course.

Can I wear headphones?
It is unsafe to wear headphones while running. Event organizers will not restrict headphone use and leave it up to the athlete on his/ her ability to follow direction while wearing headphone devices. If you do choose to wear headphones please keep the volume level down so you are able to hear and follow the direction of course volunteers. We have a unique course where you MUST listen to volunteers.

Can someone else run in my place?
No, you are not allowed to transfer bib numbers.

Can I register on race day?
Yes, you will be able to register on race day and at packet pick-up, as well as online up until one hour prior to the race – though you must pick up your bib in time to race!

Are walkers allowed in the race?
Yes! However, you must meet the requirements of the finishing the race in 3.5 hours or less (any distance).

Are baby joggers, strollers or pets allowed during the race?
No. This is to ensure runner safety and comply with liability insurance policies.